With health restrictions preventing mass open houses, combined with a reluctance by some interested parties to visit in person, creating video for real estate agents is the new way to show their stock.
As Domain managing editor Alice Stolz said recently on YourDomain TV channel in the 21 March 2020 episode, "There has never been a more important time to facilitate virtual inspections".
I think potential buyers have a lot of the power in their hand. And you can do things like a virtual inspection, and use interactive floor plans.

And I think the technology is really catching up with this now, thankfully, that people can really get a good sense of what a home is on their own.

Alice Stolz, Domain managing editor
But there is no one-size fits all approach to video walkthroughs, just like there is no one typical client. The range of technologies is wide, with price tags to match. We all know professional videographers are only for the prestige properties with money-no-object marketing budgets. But below this, there are a number of tools agents can use to market their properties using home listing videos. We took a look at four awesome software products opening up video walkthroughs for real estate agents.
Four technologies to offer video tours to showcase your property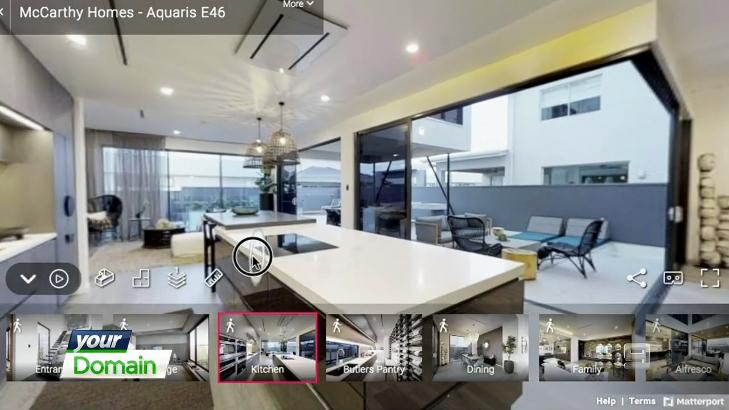 Conclusion: Match the technology to the stage of enquiry
Real estate sales or lettings have many cycles. Whether you want to raise enquiry levels during off-market or early letting listing through a static video brochure from Vloggi, or use a video conference tool like Facebook Live to hold a virtual inspection for a select group, or offer a one-on-one tour via FaceTime, it has never been easier to use your phone to walk prospects around. Higher end properties can benefit from automated 360° virtual tours or professional video productions.
Now's the time to dive into video for real estate, if you haven't already.